Home
>
Conferences
> Updates in Cardiovascular Disease, Diabetes, Obesity, and Emergency Medicine
CME : 14 | Credits : 14 | MOC : 14 | Contact Hours : 14
Updates in Cardiovascular Disease, Diabetes, Obesity, and Emergency Medicine
Updates in Cardiovascular Disease, Diabetes, Obesity, and Emergency Medicine is organized by Continuing Education, Inc and will be held from Jul 14 - 21, 2019 at Serenade of the Seas, Stockholm, Sweden.

Target Audience:
Physicians, Physician Assistants, Pharmacists, Nurses, Nurse Practitioners

Credits:
14 AMA PRA Category 1 Credits™
14 ACPE Credits
14 (part II) MOC points in medical knowledge in the American Board of Internal Medicine's (ABIM) Maintenance of Certification (MOC) program
14.0 Contact Hours

Topics:
• Litigation Stress
○ Discuss the typical physical and emotional reactions
○ Learn to develop support systems and utilize privileged communications.
○ Discuss methods to cope with the pressure of a claim, develop a sense of perspective
• Medical Errors/Patient Safety in the Emergency Department
○ Discuss patient safety and the impact on health care outcomes and finances
○ Discuss practical patient safety initiatives for the ED
○ Discuss crew resource behavior management, teamwork, role clarification, communication styles and tips.
• Violence in the Emergency Department
○ Develop strategies to promote safety, security and dignity for all involved.
○ Learn how we influence whether a crisis is prevented or escalates and how to respond properly and professionally during crisis moments
• ENT Tricks of the Trade
○ Review common head and neck emergencies.
○ Discuss treatment options for these emergencies.
○ Describe procedures to treat head and neck complaints.
• Effective Communications and Conflict Management Skills in the Emergency Department
○ Discuss the impact of an unhealthy workplace and contributors to incivility
○ Discuss communication and personal development tips to improve your worksite
○ Discuss how we respond and communicate under stress
○ Discuss how our own behavior impacts that of our colleagues
• Generational Synergy in the ED
○ Discuss the 5 generations encountered in the workplace and their characteristics.
○ Describe the interactions between generations and its effect on the workplace environment.
• Bringing Your Soul to Work: Resilience in the ED
○ Discuss current statistics on Discouraged Doctors, the individual and group dynamics causing workplace stress and strategies to find meaning in our work.
Registration Desk
Contact No. :
1-800-422-0711,
1-727-526-1571
Email:

contactus@continuingeducation.net
Plan Your Travel
Reviews Given by People
No Reviews available. Be the first to write a review.
Hotels Near Venue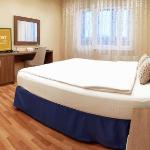 61.55 miles from venue
,
Free Wifi
Price : USD 33.44 Per Night
Subscribe to our Newsletter
x
Subscribe to our newsletter and receive updates on medical conferences, board review courses and news