The MSK and Chronic Pain Update Course (Oct 10, 2019)
Organized by :
Red Whale - GP Update Limited
The MSK and Chronic Pain Update Course is organized by Red Whale - GP Update Limited and will be held on Oct 10, 2019 at Royal Armouries Museum, Leeds, England, United Kingdom.
The target audience for this medical event is all GPs, GP STs and nurses who have an interest in building and updating their skills and knowledge about MSK problems. It is aimed at all GPs, not just those with a special interest. This Conference has been approved for a maximum of 6 CPD Credits.
Course Description:
Red Whale Musculoskeletal and Chronic Pain Course
Musculoskeletal (MSK) problems are the most common reason for seeing a GP and represent 30% of repeat visits. In the UK, after cardiovascular disease, they have the greatest impact on health of any medical condition. Most of us receive very little ongoing training and education about MSK problems.
We look after significant numbers of patients with persistent pain and pain syndromes and after intervention these patients are often more disabled, often dependent on painkillers yet commonly their experience of pain is unchanged. We need a new model of care. But what and how?
We want to help.
Alongside building your confidence and getting you up to speed with the latest evidence and guidance on the subject, we will also offer you a clear and practical framework to approach chronic pain and a new or more confident narrative to share with patients affected by this difficult life-limiting issue.
What will you learn:
• Tackle the evidence-base and guidelines for common MSK conditions including osteoarthritis, spondyloarthritis, polymyalgia, fibromyalgia and much more.
• Look at some fast-paced 'MSK memory joggers' e.g. plantar fasciitis, carpal tunnel syndrome.
• Take a new look at common painful muscle and tendon complaints.
• Build confidence in diagnosis and management: for example, why asking patients to waddle like a duck might help your knee examination.
• Consider what we can do when there is no diagnosis and how the 'whole person' approach may help.
• Explain why chronic pain is 'in the brain' – and more importantly, what we and our patients can do about it.
• Look at how we can start to tackle the problem of inappropriate opiate use in chronic pain.
• We will provide you with a new narrative to share with patients and a tool box of strategies you can take back to the surgery and start using the next day.
Additional details will be posted as soon as they are available.
Conference Fee Details
| | | |
| --- | --- | --- |
| Conference Fee | : | GBP £225.00 |
| Early Fee | : | NA |
| Early Fee Last date | : | NA |
Plan Your Travel
Reviews Given by People
No Reviews available. Be the first to write a review.
Hotels Near Venue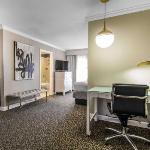 43.88 miles from venue
Price : USD 194.00 Per Night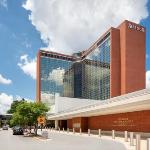 40 miles from venue
Price : USD 168.32 Per Night
Subscribe to our Newsletter
x
Subscribe to our newsletter and receive updates on medical conferences, board review courses and news