Home
>
Board Review Courses
> The importance of sensory reference in adult patients with neurological dysfunction - Londrina
The importance of sensory reference in adult patients with neurological dysfunction is organized by International Bobath Instructors Training Association (IBITA) and will be held from Nov 10 - 17, 2019 at Londrina, Parana, Brazil.
Target Audience
Physiotherapists and Occupational Therapists, in possession of an IBITA recognized basic course certificate will be accepted as participants in an advanced course.
Course Content and Description
• An advanced course must be a minimum of one week of 35 hours of teaching. (one hour = 60 minutes)
• The instructor/student ratio should be an optimum of 1:10 and a maximum of 1:12.
• Should there be more than 12 course members, another instructor is required to assist
• The maximum number of course members is 24.
• Advanced courses must include:
○ Introduction of new material.
○ Extension of present knowledge and skills at a deeper level.
• An advanced level course must include daily treatment of patients by each course member on a maximum student/patient ratio of 2:1.
• Evaluation by the instructor: The instructor should be able to identify potential instructors and record students' strengths and weaknesses.
Learning Objectives
On completing an advanced course, each participant is expected (within the Bobath concept) to be able to:
• Articulate a clear understanding how a change at the impairment level can impact on the patient's clinical presentation and level of functioning.
• Initiate and implement problem solving strategies for persons with neurological disorders.
• Validate specific handling skills, environmental modifications and the use of verbal cues through self-evaluation.
• Identify patient potential and achieve optimal function.
• Consider the theoretical evidence base and in-depth movement analysis to assist treatment intervention.
• Evaluate response to treatment using relevant outcome measures.
Additional details will be posted as soon as they are available.
Conference Fee Details
| | | |
| --- | --- | --- |
| Conference Fee | : | NA |
| Early Fee | : | NA |
| Early Fee Last date | : | NA |
Plan Your Travel
Reviews Given by People
No Reviews available. Be the first to write a review.
Hotels Near Venue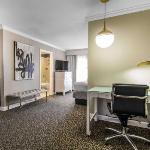 43.88 miles from venue
Price : USD 194.00 Per Night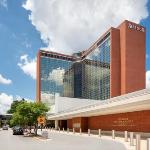 40 miles from venue
Price : USD 168.32 Per Night
Subscribe to our Newsletter
x
Subscribe to our newsletter and receive updates on medical conferences, board review courses and news