Synthetic Biology UK 2019
Synthetic Biology UK 2019 is organized by Biochemical Society and will be held from Dec 09 - 10, 2019 at The Oculus, Coventry, England, United Kingdom.
Description:
Synthetic biology is a convergence of multiple fields that can generate both improved understanding of biological systems as well as cutting-edge biotechnology.
Synthetic Biology UK 2019 will explore the unique opportunities of research in a number of areas of synthetic biology, establishing likely future directions and facilitating discussion about appropriate strategies. It will provide an excellent framework for younger scientists and engineers to learn about burgeoning new areas of activity, including the engineering of microbial communities and of microbial-plant interactions.
Topics covered in this meeting may be published in Biochemical Society Transactions.
Additional details will be posted as soon as they are available.
Registration Desk
Contact No. :
+44 (0)20 7685 2400,
+44 (0)20 7685 2444
Email:

info@biochemistry.org

Abstraction date:

October 09, 2019
Plan Your Travel
Reviews Given by People
No Reviews available. Be the first to write a review.
Hotels Near Venue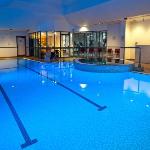 6.48 miles from venue
,
Free Wifi
Price : USD 63.13 Per Night
Subscribe to our Newsletter
x
Subscribe to our newsletter and receive updates on medical conferences, board review courses and news