Skin Conditions and Diseases Live Course 2019
Skin Conditions and Diseases Live Course is organized by American Academy of Family Physicians (AAFP) and will be held from Nov 06 - 09, 2019 at Planet Hollywood Resort & Casino, Las Vegas, Nevada, United States of America.

CME Credits:
Approved for up to 28 AAFP Prescribed credits:
Course: up to 21 Prescribed credits
Optional Sessions: up to 7 Prescribed credits or
PCSS-MAT Waiver Training: 8 Elective credits
Description:
Get practical tips and methods for addressing common skin issues and conditions in your practice. Learn from expert faculty presenting on relevant family medicine topics, including challenging rashes, skin lesions, dermoscopy, skin cancer, hair follicle disorders, and more.

Topics:
• Acne + Case Studies
• Actinic Keratosis
• Alopecia
• Bacterial Skin Infections
• Challenging Rashes
• Coding, Billing & Value Based Payment
• Common Surgical Procedures
• Contact Dermatitis & Patch Testing
• Cutaneous Manifestations of Systemic Disease
• Cutaneous Viral Infections
• Dermoscopy Introduction
• Eczema & Atopic Dermatitis + Case Studies
• Fungal Skin Infections
• Hidradenitis and Follicular Disorders
• Infestations (lice, scabies, bed bugs)
• Nail Disorders
• Nevi & Melanoma + Case Studies
• Psoriasis + Case Studies
• Rosacea
• Seborrhea
• Skin Lesions: Biopsy or Not?
• Skin Manifestations of Sexually Transmitted Infections and HIV
• Squamous Cell Carcinoma/Basal Cell Carcinoma
• Terminology of Skin Disorders
• Topical & Intralesional Steroids
• Urticaria and Drug Eruptions
• Wound Care, Skin Ulcers and Pressure Sores

Learning Objectives:
At the end of this course, you will be able to:
• Improve adherence to evidence-based clinical guidelines in practice.
• Learn to assess and treat acute and chronic dermatologic conditions.
• Demonstrate technique and skills from hands-on procedural sessions.
• Recognize when to refer to or consult with other specialists to provide optimal patient care.
Registration Desk
Contact No. :
800-274-2237,
913-906-6000
Email:

aafp@aafp.org
Plan Your Travel
Reviews Given by People
No Reviews available. Be the first to write a review.
Hotels Near Venue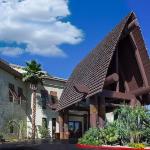 2.32 miles from venue
,
Free Wifi
Price : USD 109.00 Per Night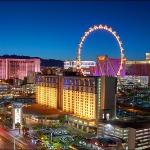 0.46 miles from venue
Price : USD 143.01 Per Night
Subscribe to our Newsletter
x
Subscribe to our newsletter and receive updates on medical conferences, board review courses and news