NYCOMEC Grand Rounds
Nov 20, 2019 09:00 AM-03:30 PM |
Old Westbury
,
New York
NYCOMEC Grand Rounds is organized by NYCOMEC Corp. and will be held on Nov 20, 2019 at NYIT College of Osteopathic Medicine, Old Westbury, New York, United States of America.
Don't miss Long Island's leading medical education event for trainees, faculty & administrators!
Featuring our keynote speaker: Pamela Wible, MD - Physician. Activist. Author.
Program Schedule:
9:00 AM
Registration & Breakfast
9:35 AM
"E-sports: Medical Considerations"
Hallie Zwibel, DO, MPH
Assistant Professor & Director, Sports Medicine
NYIT College of Osteopathic Medicine
10:15 AM
"Why I Do Research – And Why You Can, Too"
Bhuma Krishnamachari, PhD
Assistant Dean, Research
NYIT College of Osteopathic Medicine
10:30 AM
Announcement, Prudential Financial [Event Sponsor]
10:40 AM
"Legalized Cannabis? Health Implications: The Good, The Bad and The Unknown"
Julia H. Arnsten, MD, MPH, Chief of the Division of General Internal Medicine in the Department of Medicine
Albert Einstein College of Medicine
11:30 AM
Why 'Happy' Doctors Die By Suicide
Pamela Wible, MD
12:10 PM
"American Osteopathic Association (AOA) Update for Students and Residents"
Thomas Ely, DO, President-Elect
American Osteopathic Association (AOA)
1:30 PM
"You Worked Hard for Your License – Now Don't Lose It!"
Paula Breen, MPH, Acting Director
New York State Department of Health's Office of Professional Medical Conduct (OPMC)
2:15 PM
Keynote Address: "Healing Our Healers"
KEYNOTE ADDRESS: Pamela Wible, MD
Attendees will receive copies of her bestselling audiobook, Physician Suicide Letters—Answered
Check out what our attendees have said about our event!
"Consistent level of excellence is a NYCOMEC hallmark"
"Provides integration of traditional and osteopathic approaches
for the provision of medical care"
"Thoroughly enjoyed today's event. very good presenters, useful information"
Questions: Please contact 516-686-3730
Additional details will be posted as soon as information is available.
Registration Desk
| | |
| --- | --- |
| Contact No. : | +1 5166861128 |
| Email: | aberg@nyit.edu |
Plan Your Travel
Reviews Given by People
No Reviews available. Be the first to write a review.
Hotels Near Venue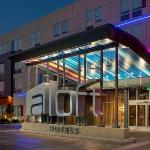 44.74 miles from venue
Price : USD 0.00 Per Night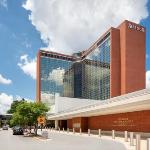 40 miles from venue
Price : USD 168.32 Per Night
Close
Session Details
| Session Topic | Start Time | End Time | Location | Speakers |
| --- | --- | --- | --- | --- |
| E-sports: Medical Considerations | 20 Nov 09:35 AM | 20 Nov 10:15 AM | | |
| Why I Do Research And Why You Can Too | 20 Nov 10:15 AM | 20 Nov 12:00 AM | Kenneth W. Riland Auditorium | |
| Legalized Cannabis Health Implications: The Good, The Bad, and The Unknown | 20 Nov 10:40 AM | 20 Nov 11:30 AM | Kenneth W. Riland Auditorium | |
| Why Happy Doctors Die By Suicide | 20 Nov 11:30 AM | 20 Nov 12:10 PM | Kenneth W. Riland Auditorium | |
| American Osteopathic Association (AOA) Update for Students & Residents | 20 Nov 12:20 PM | 20 Nov 01:30 PM | Kenneth W. Riland Auditorium | |
| You Worked Hard for Your License Now Don t Lose It! | 20 Nov 01:30 PM | 20 Nov 02:15 PM | Kenneth W. Riland Auditorium | |
| Keynote Address: Healing Our Healers | 20 Nov 02:15 PM | 20 Nov 02:15 PM | Kenneth W. Riland Auditorium | |
Subscribe to our Newsletter
x
Subscribe to our newsletter and receive updates on medical conferences, board review courses and news