Home
>
Conferences
> Neural Mobilization and Assessment Techniques for the Upper Quarter
Neural Mobilization and Assessment Techniques for the Upper Quarter
Sep 28, 2019 08:00 AM-05:00 PM |
Manchester
,
New Hampshire
Organized by :
Right Hand Therapy (RHT), LLC
Neural Mobilization and Assessment Techniques for the Upper Quarter is organized by Right Hand Therapy (RHT), LLC and will be held on Sep 28, 2019 at The Executive Court Banquet Facility, Manchester, New Hampshire, United States of America.

Target Audience:
OTs, COTAs, PTs, PTAs, and CHTs

CEUS: 8 continuing education contact hours for this course
Description:
The concept of restricted neural dynamics is not new, however its impact on our patients' daily activities and movement tolerance is often overlooked during the examination and treatment. This course covers concepts for examination and quantifying restricted neural dynamics and basic intervention strategies for the upper quarter, including the cervical spine. Included is a critical review of the most up-to-date literature in peer-reviewed journals regarding the use of neural mobilization as an examination and treatment technique. The course is appropriate for physical therapists, occupational therapists, physical therapy assistants and occupational therapy assistants as both assessment and treatment concepts will be covered to aide them in the care of their patients. This course includes laboratory sessions in which participants will practice neural mobilization and examination techniques. Participants are encouraged to wear loose, comfortable clothing.

Course Objectives:
Following this course, participants will be able to:
• Describe the basic pathophysiology of irritated neural tissue
• Recognize signs of nerve irritability and indications for assessing nerve mobility.
• Identify specific upper extremity palpation points to assess irritated neural tissue.
• Assess nerve mobility using a 0-5/5 scale for the brachial plexus, median, ulnar, and radial nerves.
• Differentiate between neural and non-neural structures causing movement restrictions in the upper extremity.
• Perform a basic screening exam of the cervical spine for radiculopathy
• Apply treatment techniques to provide space, motion and slack to neural tissue
• Learning outcomes will be assessed during hands-on lab sessions via observation and demonstration of skills.

Time: 8:00 am - 5:00 pm
Additional details will be posted as soon as they are available.
Plan Your Travel
Reviews Given by People
No Reviews available. Be the first to write a review.
Hotels Near Venue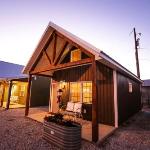 48.85 miles from venue
,
Free Wifi
Price : USD 0.00 Per Night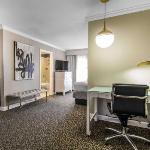 43.88 miles from venue
Price : USD 194.00 Per Night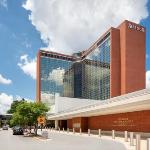 40 miles from venue
Price : USD 168.32 Per Night
Subscribe to our Newsletter
x
Subscribe to our newsletter and receive updates on medical conferences, board review courses and news