Home
>
Conferences
> Interoception, The Eigth Sense: Practical Solutions for Promoting Self-Regulation, Positive Behavior, Language Development and Social Participation - Session 1
Interoception, The Eigth Sense: Practical Solutions for Promoting Self-Regulation, Positive Behavior, Language Development and Social Participation - Session 1
Dec 03 - 04, 2019 |
Livingston
,
New Jersey
Interoception, The Eigth Sense: Practical Solutions for Promoting Self-Regulation, Positive Behavior, Language Development and Social Participation is organized by Education Resources, Inc. (ERI) and will be held from Dec 03 - 04, 2019 at Livingston, New Jersey, United States of America.
Course Description:
Increase the effectiveness of your treatments using the latest evidence-based research on interoception. This course will help you improve your clients' functioning in self-regulation, language development, positive behavior, and social participation. Evidence-based treatment strategies to assess and improve interoception will be the focus of this course. Highlights from "The Interoception Curriculum," a step-by-step framework for improving interoception will also be included. Participants will learn how to adapt all strategies to effectively meet a variety of client needs and improve client outcomes. The strategies presented in this course are effective for use in many different settings including home, schools, community and clinic.
Course Objectives:
Participants will learn to:
• Describe interoception, our 8th sensory system, as well as recent research in effectiveness
• Interpret results from at least 2 methods for assessing interoception
• Apply at least 3 strategies for building interoception to your caseload and setting
• Synthesize research foundations of interoception with the knowledge of the needs of your caseload to design a treatment plan for your clients to improve outcomes in language development, positive behavior, social participation, and independence
Additional details will be posted as soon as they are available.
Registration Desk
Contact No. :
508-359-6533,
800-487-6530
Email:

info@educationresourcesinc.com
Conference Fee Details
| | | |
| --- | --- | --- |
| Conference Fee | : | USD $435.00 |
| Early Fee | : | NA |
| Early Fee Last date | : | NA |
Plan Your Travel
Reviews Given by People
No Reviews available. Be the first to write a review.
Hotels Near Venue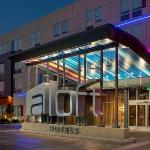 44.74 miles from venue
,
Free Wifi
Price : USD 0.00 Per Night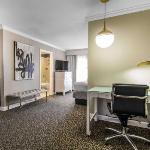 43.88 miles from venue
,
Free Wifi
Price : USD 194.00 Per Night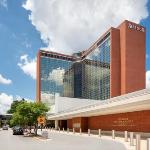 40 miles from venue
,
Free Wifi
Price : USD 168.32 Per Night
Subscribe to our Newsletter
x
Subscribe to our newsletter and receive updates on medical conferences, board review courses and news