Home
>
Conferences
> 6th Homecare, Longterm and Case Management Conference 2019
6th Homecare, Longterm and Case Management Conference 2019
Organized by :
Medetarian Conferences Organizing (MCO)
They are delighted to announce the upcoming merger of two previous conferences, "Rehabilitation, Longterm & Homecare Conference" and "Nursing Case Management Conference". It is with great pleasure that they invite you to join us at the "Homecare, Longterm and Case Management Conference" on September 13, 2019 in Abu Dhabi, United Arab Emirates.
The Homecare, Longterm, and Case Management will have the theme "Raising the Standard in Healthcare and Case Management". They believe that this will provide you with a great opportunity to advance your practice, gain new knowledge and develop new strategies for your organization as well as allowing you to network with your peers and experts in the field.
They have assembled for this conference regional speakers with various expertise in rehabilitation medicine and case management. The format will take the form of plenary lectures, case discussion and questions. They have made every effort to make this conference more practical and less theoretical so that it may have direct impact on patient care.
Who Should Attend:
• Physiotherapists
• Healthcare Professionals form range of disciplines working in the specialty
• Educators
• Policy Makers
• Nurses
• Paediatricians
• Case Managers
• Social Workers
• Medical Directors
• Nurse Managers
• Physicians
• Allied Health Professionals
Featured topics:
• Hospice Care: Making Lives Easier for ICU Patients and Families
• Assuring Excellence in the case Manager Role Across the Continuum
• Adavance Technology in Homecare
• Clinical and Non-Clinical Interference in Homecare
• Regulations for Homecare
• Advance Care Planning in Case Management and Pallative Care
• Case Manager: Imperative Case in Transitioning Volume to Vaklue- Based Healthcare
• Case Management: A Critical Component of Success
Sincerely,
Dr Nadeem Rahman
Conference Chairman
Institute Chair – Critical Care, Cleveland Clinic Abu Dhabi
Attending
Exercise Physiology and Physiotherapy
Tracking
Plan Your Travel
Reviews Given by People
No Reviews available. Be the first to write a review.
Hotels Near Venue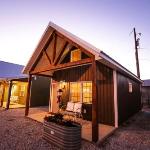 48.85 miles from venue
,
Free Wifi
Price : USD 0.00 Per Night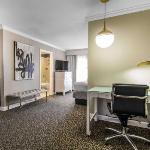 43.88 miles from venue
Price : USD 194.00 Per Night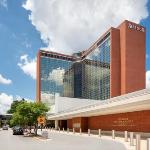 40 miles from venue
Price : USD 168.32 Per Night
Subscribe to our Newsletter
x
Subscribe to our newsletter and receive updates on medical conferences, board review courses and news