Home
>
Conferences
> The Fourth International Symposium on the Fetal Brain (ISFB) 2019
The Fourth International Symposium on the Fetal Brain (ISFB) 2019
Nov 21 - 22, 2019 |
Washington
,
Dist of Col
The Fourth International Symposium on the Fetal Brain (ISFB) 2019 is organized by Children's National Health System and will be held from Nov 21 - 22, 2019 at Four Seasons Hotel Washington, DC, Washington, Dist of Col, United States of America.
Theme: Pregnancy, Stress, and Depression: Impact on the Developing Fetal Brain
Description:
This multidisciplinary event features a 360-degree review of advances in understanding of the fetal brain, presented by a panel of world-renowned experts in the fields of maternal-fetal medicine, developmental neuroscience, neurogenetics, fetal and neonatal neurology, and imaging.
As one of few centers in the world with a fetal neuroradiology team, the Institute's pioneering research allows them to develop advanced techniques for diagnosing fetal brain development complications. Supported by the Advanced Pediatric Brain Imaging Laboratory, Children's National is the one of few programs worldwide offering advanced fetal brain MRI analysis. The lab has developed the largest known database for brain development, which is used to support clinical fetal diagnoses by comparing MRI results of fetal patients to age-equivalent volumetric data in the large normative database. In addition, the lab is pioneering new techniques for fetal brain evaluation.
Children's National is unique in its focus on brain development and the congenital conditions that affect a baby's transition from fetal to neonatal life.
Additional details will be posted as soon as they are available.
Registration Desk
| | |
| --- | --- |
| Contact No. : | 202.476.5000 |
| Email: | knewman@childrensnational.org |
| Abstraction date: | July 31, 2019 |
Plan Your Travel
Reviews Given by People
No Reviews available. Be the first to write a review.
Hotels Near Venue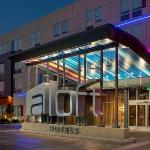 44.74 miles from venue
,
Free Wifi
Price : USD 0.00 Per Night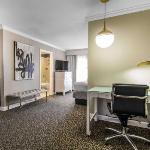 43.88 miles from venue
,
Free Wifi
Price : USD 194.00 Per Night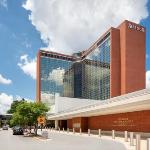 40 miles from venue
,
Free Wifi
Price : USD 168.32 Per Night
Subscribe to our Newsletter
x
Subscribe to our newsletter and receive updates on medical conferences, board review courses and news