FM II: Functional Mobilization II - Redmond
Nov 14 12:00 AM - Nov 17 12:00 AM, 2019 |
Redmond
,
Washington
Organized by :
The Institute of Physical Art, Inc. (IPA)
FM II: Functional Mobilization II is organized by The Institute of Physical Art, Inc. (IPA) and will be held from Nov 14 - 17, 2019 at P T Pro, Redmond, Washington, United States of America. This Conference has been approved for a maximum of 31 Contact Hours.
Audience:
PTA, PT, OT, SPT
Attendees agree to utilize all skills of evaluation, assessment and treatment learned in this course to the extent allowed under the regulations of their professional practice act. By registering you acknowledge that your attendance does not represent authorization by the IPA, or any of its officers, to utilize any of the material learned which may lie outside of the strict interpretation of your practice act.
Course Purpose:
Under the direction of Gregory S. Johnson, PT, FFFMT, FAAOMPT, the participant utilizes dynamic treatment strategies and Functional Movement Patterns (adapted from FeldenkraisTM ATM lessons) to evaluate and treat each region of the body, including viscera. Emphasis is on passive and active associated movements while performing soft & tissue and joint mobilization (Functional MobilizationTM) in non-weight bearing and weight bearing positions. These strategies provide avenues to study and comprehend the interrelationships of the kinetic chain and the effectiveness of enhancing function as a foundation for treating complex orthopedic problems. Cost of the course includes an extensive manual with over 250 pictures of techniques and an IPA plunger. This course presents dynamic Functional MobilizationTM treatment strategies for each region of the body to assist in the management of complex orthopedic dysfunctions. Building on the skills of FM I, these strategies develop from an understanding of the efficient and inefficient interrelationships of the kinetic chain.
Course Objectives:
• Utilize Functional Movement Patterns (FMP) to observe, trace and isolate soft tissue and articular dysfunctions and associated neuromuscular or motor control dysfunctions.
• Develop advanced Functional Mobilization™ soft tissue and joint techniques to effectively treat identified dysfunctions.
• Identify appropriate use and modification of FMP's for home program.
• Discuss the clinical and published evidence for the FM II material.
• Focus areas are lumbo-pelvic, lower extremity, foot and ankle, rib cage, shoulder and shoulder girdle, head and neck.
Additional details will be posted as soon as they are available.
Plan Your Travel
Reviews Given by People
No Reviews available. Be the first to write a review.
Hotels Near Venue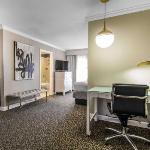 43.88 miles from venue
Price : USD 194.00 Per Night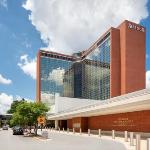 40 miles from venue
Price : USD 168.32 Per Night
Subscribe to our Newsletter
x
Subscribe to our newsletter and receive updates on medical conferences, board review courses and news