Exosome Based Therapeutic Development Summit 2019
Sep 18 - 19, 2019 |
Boston
,
Massachusetts
Exosome Based Therapeutic Development Summit is organized by Hanson Wade and will be held from Sep 18 - 19 2019 at Aloft Boston Seaport District, Boston, Massachusetts, United States of America.
Description:
The exosome field is evolving rapidly as scientific understanding grows and the industry quickly approaches the stage of entering clinical trials over the coming years. If the boom in immunotherapies has told us anything about drug development; it's being first to market is game changing.
The inaugural Exosome Based Therapeutic Development Summit 2019 will unite biotech, academia, pharma and technology providers to accelerate the discovery, development and commercialization of safe and effective exosome based therapeutics. As the race to the clinic intensifies, this summit focuses exclusively on therapeutic applications to help industry leaders and newcomers alike overcome key challenges to improve the end-to-end development of these therapeutics, from discovery through to the delivery of these products to market.
Focused exclusively on therapeutic applications, Exosome Based Therapeutic Development Summit 2019 targets the endogenous therapeutic potential of exosomes and their application as drug delivery vehicles. Built for pharmaceutical, biotech, academic and clinical scientists passionate about regenerative medicine and therapeutic innovation, the Exosome Based Therapeutic Development Summit is a must attend for those looking to explore the target identification, therapeutic potential, delivery and scaling of exosome-derived products as efficacious and utile next generation drugs.
Key Topics for 2019:
• Uncovering exosome interactions and mechanisms for informed therapeutic development
• Methods to maximize translatability of preclinical trials and prepare for streamlined clinical trial success
• Navigating the complex regulatory landscape of these novel therapeutics
• Reliable manufacturing and up-scaling to produce high quality, consistent exosomes
Time: 8:00 am - 4:00 pm
Additional details will be posted as soon as they are available.
Registration Desk
| | |
| --- | --- |
| Contact No. : | +16174554188 |
| Email: | info@hansonwade.com |
Plan Your Travel
Reviews Given by People
No Reviews available. Be the first to write a review.
Hotels Near Venue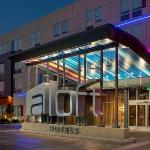 44.74 miles from venue
,
Free Wifi
Price : USD 0.00 Per Night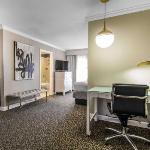 43.88 miles from venue
,
Free Wifi
Price : USD 194.00 Per Night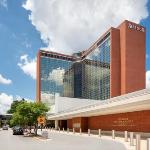 40 miles from venue
,
Free Wifi
Price : USD 168.32 Per Night
Subscribe to our Newsletter
x
Subscribe to our newsletter and receive updates on medical conferences, board review courses and news