Home
>
Board Review Courses
> Ethical Dilemmas and Decision Making in Behavioral Health: How to Practice in a Safe and Ethical Way (Dec 04, 2019)
Ethical Dilemmas and Decision Making in Behavioral Health: How to Practice in a Safe and Ethical Way (Dec 04, 2019)
Dec 04, 2019 12:00 AM-12:00 AM |
Rapid City
,
South Dakota
Organized by :
PESI HealthCare
Ethical Dilemmas and Decision Making in Behavioral Health: How to Practice in a Safe and Ethical Way is organized by PESI HealthCare and will be held on Dec 04, 2019 at Holiday Inn Rapid City-Rushmore Plaza, Rapid City, South Dakota, United States of America. This Course has been approved for a maximum of 6.3 contact hours / 6.0 AMA PRA Category 1 Credit(s) / 6.0 clock hours of continuing education.
Target Audience:
• Counselors
• Psychologists
• Case Managers
• Psychotherapists
• Social Workers
• Marriage & Family Therapists
• Addiction Counselors
• Therapists
• Nurses
• Other Mental Health Professionals
Conference Description:
As a mental health professional, you are confronted on a regular basis with the challenges of complex ethical and legal issues. Knowing and applying an ethical decision making framework will provide you with tools to:
• manage ethical issues in a systematic way
• separate facts from assumptions and biases
• track the potential harms of each course of action
• formulate an ethical rationale for selecting the least harmful option
• decide on the most appropriate way to implement your choice
• assess what went wrong, or could go wrong, so you can prevent it from happening
Attend this seminar and learn a unique decision making model that does not tell you which ethical principle is most important (as do some other models), but provides you with options and raises critical questions to help you decide which principal trumps others. Learning this model will also help you to formulate reasons for choosing how to intervene with other professionals or clients in an ethical and safe way. This reflective model will enable you to be the proactive practitioner you want to be!
Through case examples, you will be able to apply the skills right away! Case examples will focus on the issues of confidentiality, informed consent, boundaries and dual relationships and self-determination.
Conference Objectives are:
• Utilize an ethical decision making framework to recognize, analyze, resolve and/or prevent ethical problems and dilemmas in your clinical practice.
• Communicate how an understanding of common boundary and dual relationship issues/dilemmas can help you maintain appropriate relationships with your clients.
• Determine conditions and limits of self-determination in order to avoid negatively impacting the therapeutic alliance.
• Identify ethical issues concerning confidentiality and informed consent, recognize their limits and employ safeguards in your clinical practice.
• Analyze the limits of confidentiality as it relates to duty to warn law in clinical practice.
• Recognize ethical challenges you should consider when responding to subpoenas that request disclosure of client records.
Additional details will be posted as soon as information is available.
Plan Your Travel
Reviews Given by People
No Reviews available. Be the first to write a review.
Hotels Near Venue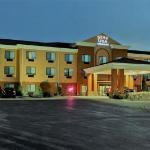 47.82 miles from venue
,
Free Wifi
Price : USD 74.99 Per Night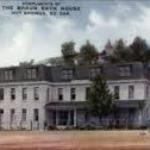 46.61 miles from venue
,
Free Wifi
Price : USD 67.00 Per Night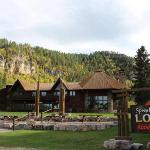 40.58 miles from venue
,
Free Wifi
Price : USD 126.75 Per Night
Subscribe to our Newsletter
x
Subscribe to our newsletter and receive updates on medical conferences, board review courses and news