Digital Health Conference
Digital Health Conference is organized by Business Intelligence Services (BIS) Group and will be held from Nov 26 - 27, 2019 at Hotel Eurostars Berlin, Berlin, Germany.
Who Should Attend:
Presidents, Vice Presidents, Directors, Heads/Managers of:
• Bioinformatics
• Cyber Security
• Data Science
• Informatics
• Scientist
• Artificial Intelligence
• Machine learning
• RPA
• Health Innovation
• Digital Transformation
• Automation
• Robotics
• Process Excellence
• Scientific
• Internet of things
• Genomics
• Diagnostics
• Automated Intelligence
• Personalized Medicine
• Deep Learning
• Cheminformatics
• Advanced Analytics
• Scientific Computing
• Computational Chemistry
• Modelling Platforms
• Biometrical
• Biomedical
• Open Innovation
• Research & Development
Description:
The use of modern technologies and digital services is not only changing the way we communicate, they also offer us innovative ways for monitoring our health and well-being. By innovating in digital health and care an ambition towards reducing inefficiencies in healthcare delivery, improving access, reducing costs, increasing quality of care, making our health services more person-centred, personalising medicine for each patient's unique needs can be supported. It gives people the opportunity to be provided with "smart care" in a homely environment so that they could live in an independent style.
Key Learning Benefits:
• Connecting health and care through digital technologies
• AI, machine learning and analytics
• The future of digital doctors
• Achieving flexibility and agility through cloud and mobile
• Discovering the new universe of blood pressure measuring
• Beyond bitcoin: Blockchains for healthcare
• Real-world application of deep learning in radiology: fully automated bone age assessment
• Understanding the molecular dimension in smart hospitals
• Promoting a secure and actionable flow of data
• Digital surgery: shaping the future of surgical care with data and AI
Registration Desk
Contact No. :
+420270003435
+420 27 000 3479

Email:

linak@bisgrp.com
johni@bisgrp.com

Plan Your Travel
Reviews Given by People
No Reviews available. Be the first to write a review.
Hotels Near Venue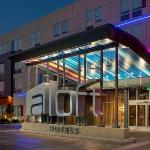 44.74 miles from venue
,
Free Wifi
Price : USD 0.00 Per Night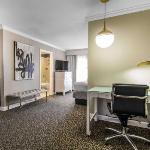 43.88 miles from venue
,
Free Wifi
Price : USD 194.00 Per Night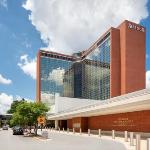 40 miles from venue
,
Free Wifi
Price : USD 168.32 Per Night
Subscribe to our Newsletter
x
Subscribe to our newsletter and receive updates on medical conferences, board review courses and news