CFS: CoreFirst Strategies for Optimum Function - Mukilteo
Mar 08 12:00 AM - Mar 10 12:00 AM, 2019 |
Mukilteo
,
Washington
Organized by :
The Institute of Physical Art, Inc. (IPA)
CFS: CoreFirst Strategies for Optimum Function is organized by The Institute of Physical Art, Inc. (IPA) and will be held from Mar 08 - 10, 2019 at Cascade Rehabilitation, Mukilteo, Washington, United States of America.
Audience:
PT, PTA, OT, SPT
Attendees agree to utilize all skills of evaluation, assessment and treatment learned in this course to the extent allowed under the regulations of their professional practice act. By registering you acknowledge that your attendance does not represent authorization by the IPA, or any of its officers, to utilize any of the material learned which may lie outside of the strict interpretation of your practice act.
Course Purpose:
CoreFirst® Strategies presents a methodical and unique functional assessment and treatment program for patients with dysfunctions of the spine. The CFS approach, originated and developed by Vicky Saliba Johnson, PT, FFFMT, FAAOMPT, trains the therapist to directly correlate an evaluation of the patient's base of support, alignment, and Lumbar Protective Mechanism to the patient's motor activation and strength response. Building on this assessment, the participant is trained in five principles to enhance efficient posture, movement, and the automatic-not volitional-activation of the core stabilizers. These principles serve as a kinesthetic checklist for patients during ADL such as sitting and lifting. To complete this dynamic approach to active functional rehabilitation, the therapist is trained in a progressive functional exercise program which addresses flexibility, coordination, strength, stability, and functional movement patterns. The course includes an extensive manual with over 200 photos of posture, movement, and exercise.
Course Objectives:
• Become proficient in three IPA Functional Tests which provide immediate objective data to the therapist and the patient as to the efficiency of the patient's alignment related to function and pain.
• Learn principles of acute care, positioning, and CoreFirst® principles of posture and movement which empower a patient to be independent in ADL.
• Acquire the understanding and knowledge to design an appropriate and challenging exercise program that meets the individual needs of each patient for activation of the core, strength, endurance, and motor control.
Additional details will be posted as soon as they are available.
Official Hotels
Silver Cloud Inn - Mukilteo Waterfront,
718 Front St,
Mukilteo, Washington, United States of America 98275,
+1 425-423-8600
Courtyard by Marriott Seattle Everett Downtown,
3003 Colby Ave,
Everett, Washington, United States of America 98201,
+1 425-259-2200
Plan Your Travel
Reviews Given by People
No Reviews available. Be the first to write a review.
Hotels Near Venue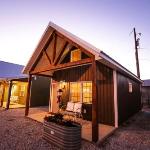 48.85 miles from venue
,
Free Wifi
Price : USD 0.00 Per Night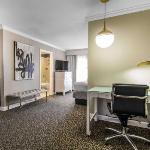 43.88 miles from venue
Price : USD 194.00 Per Night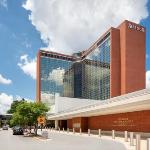 40 miles from venue
Price : USD 168.32 Per Night
Subscribe to our Newsletter
x
Subscribe to our newsletter and receive updates on medical conferences, board review courses and news