CannX 2019: 4th International Medical Cannabis Conference
CannX 2019: 4th International Medical Cannabis Conference is organized by Kenes Group and will be held from Sep 09 - 10, 2019 at Tel Aviv Convention Center (Merkaz HaYeridim), Tel Aviv, Israel.
Description:
Join conference president, Prof. Raphael Mechoulam, the conference chair Yossi Bornstein, and the Cann10 experts and industry visionaries for everything medical cannabis!

The main program includes 3 exciting tracks – Science, Business, and Agriculture.
Session highlights include:
• Cannabis, psychology and emotions - the influence of different cannabis compound on our body and mind
• Cannabis treatment as an exit strategy - substitute for opioids, alcohol and other drugs
• The impact of cannabis-based treatment on various diseases - pre-clinical and clinical results
• The next step in cannabis treatment: the benefits of cannabis micro dosing
• The medical cannabis capital market - how to assess the true value of a company?
At CannX you will get the latest updates and developments across all segments of the medical cannabis field and meet the leading medical cannabis businesses and education partners to help grow your business and raise your company's profile in the field.
The prestigious CANN10 2019 Innovation Award competition will take place during the event. It is open to cutting-edge Cannabis-related startups from across the globe and will help them gain invaluable exposure and worldwide recognition.
If you are a leader in the medical cannabis field or want to become one, join us at CannX 2019.
Price:
Regular Fee from Jun 13 - Until Sep 02, 2019
Onsite Fee from Sep 03, 2019
• International CannX Experience Regular Fee: $650 USD
• International CannX Experience Onsite Fee: $800 USD
Additional details will be posted as soon as they are available.
Biochemistry and Molecular Genetics
Tracking
Registration Desk
| | |
| --- | --- |
| Contact No. : | 00359 28082110 |
| Email: | reg_cannx19@kenes.com |
| Abstraction date: | May 27, 2019 |
Plan Your Travel
Reviews Given by People
No Reviews available. Be the first to write a review.
Hotels Near Venue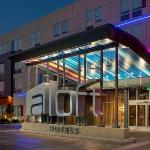 44.74 miles from venue
,
Free Wifi
Price : USD 0.00 Per Night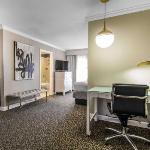 43.88 miles from venue
,
Free Wifi
Price : USD 194.00 Per Night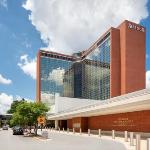 40 miles from venue
,
Free Wifi
Price : USD 168.32 Per Night
Subscribe to our Newsletter
x
Subscribe to our newsletter and receive updates on medical conferences, board review courses and news