AOFOG 2019 MANILA - The 26th Asia and Oceania Federation of Obstetrics and Gynaecology Congress
Nov 10 12:00 AM - Nov 14 12:00 AM, 2019 |
Manila
,
Metro Manila
Organized by :
Philippine Obstetrical and Gynecological Society (POGS)
AOFOG 2019 MANILA - The 26th Asia and Oceania Federation of Obstetrics and Gynaecology Congress is organized by Philippine Obstetrical and Gynecological Society (POGS) and will be held from Nov 10 - 14, 2019 at Philippine International Convention Center, Manila, Metro Manila, Philippines.
Topics:
OBSTETRICS
• Maternal Fetal Health
• Prenatal Diagnosis
• Imaging in Obstetrics
• Maternal Medicine
• Fetal Medicine
• High Risk Pregnancy
Clinical Obstetrics
• Antenatal and Postpartum Care
• Labor and Delivery
• Operative Obstetrics
• Infections in Pregnancy
• Midwifery and Nursing Care
• Neonatal Care
GYNECOLOGY
General Gynecology
• Benign Conditions in Gynecology
• Imaging in Gynecology
• Contraception and Family Planning
• Infections in Gynecology
• Pediatric and Adolescent Gynecology
• Gynecologic Care for the Older Woman
Operative Gynecology
• Minimally Invasive Surgery
• Robotic Surgery
• Innovations in Gynecologic Surgery
• Best practices in Gynecologic Surgery
Gynecologic Oncology
• Premalignant conditions
• Malignant conditions
• Preventive Oncology
Reproductive Medicine
• Infertility
• Assisted Reproduction
• Disorders of Sexual Development
• Reproductive Endocrinology
Urogynecology
• Genital Prolapse
• Incontinence
• Genital Trauma and Fistula
SPECIAL CATEGORIES
• Addressing Maternal Mortality
• Cultural Competence in Obstetrics and Gynecology
• Medical Education and Training
• Simulation-Based Medical Education
• Information Technology and Women's Health
• Violence against women
• Country Specific Research on Women's Health
• Medical-Legal Issues
• Patient Safety
• YGA Alumni
Additional details will be posted as soon as they are available.
Plan Your Travel
Reviews Given by People
No Reviews available. Be the first to write a review.
Hotels Near Venue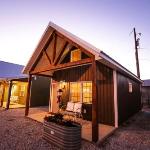 48.85 miles from venue
,
Free Wifi
Price : USD 0.00 Per Night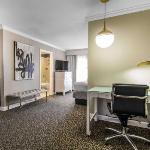 43.88 miles from venue
Price : USD 194.00 Per Night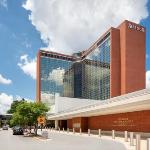 40 miles from venue
Price : USD 168.32 Per Night
Subscribe to our Newsletter
x
Subscribe to our newsletter and receive updates on medical conferences, board review courses and news