Annual Pharmacology Summit - 2019
Dec 12, 2019 09:00 AM-06:00 PM |
Kolkata
,
West Bengal
Organized by :
Arjyopa Healthcare
Annual Pharmacology Summit. Annual Pharmacology Summit - 2019 conference is scheduled during December 12, 2019, at Science City Auditorium, Kolkata, India.
This conference aim is to gather the most elegant societies and industries along with the renowned and honorable persons from top universities across the globe. The Annual Pharmacology Summit – 2019 organizing committee is confident that participants will get benefits from this high-value scientific program.
Pharmacology is integrative of fields like biochemistry, toxicology, genetic engineering, molecular engineering and its advancement using nanotechnology. Pharma includes health care contribution to drug development and discussed research and innovative works in the pharmacy field. During this conference, the international symposiums, B2B meetings, international workshops will also be organized to discuss the specific topics in the field of pharmacology and toxicology.
The conference also welcomes International exhibitions form corporate sectors to showcase the recent advancements in the tools and techniques. In all its ways Annual Pharmacology Summit – 2019 creates an opportunity to make partnership deals which will turn into a cent percent success meet.
The aim is to explore the Pharmacology and Toxicology stream with the current research going on and the future possibilities of the importance of drugs and how they can affect human physiology. It will also reflect the increasing wing of medical science, Pharmacology, and Toxicology.
Pharmacology 2019 Conference will provide a wonderful forum for you to refresh your knowledge base and explore the innovations in Pharmacology and Toxicological studies. Partaking and networking with Exploring the Novel Research and Advancements in Pharmacology and Toxicology will provide an opportunity for practitioners to know the ongoing research and inventions in the particular field.
Similarly, the conference will show the students an new way for future innovations. The conference also focuses on current research evidence, practical experiences and innovative ideas on issues related to Pharmacology and Toxicology.
Who Should Attend:
• Pharma Organizations' Chief
• Pharma/Biotech and Healthcare Industry Experts
• Hospitals/Clinical Associates
• Clinical/Hospital Pharmacist
• Toxicologists
• Pharmaceuticals Experts
• Medical Practitioners
• Pharmacy Technicians
• Pharma Business People
• Genetic Professionals
• Forensic Professionals
• Pathology Professionals
• Bio-informatics Professionals
• Nobel laureates in Health Care and Medicine
• Eminent Scientific Professionals in Pharma
• Research Heads From Research Centers/Associations
• Experts in Clinical Pharmacy & Pharmacology
• Directors & Professors from the Universities
• Students & Researchers
• Bio-clusters and incubators
• Government and public support agencies
• Cosmetic companies
• Generic drugs and Biosimilars
Key Tracks:
• Pharmacology
• Toxicology
• Pharmacokinetics and Pharmacodynamics
• Clinical and Medical Pharmacology
• Neuropharmacology
• Pharmacoepidemiology
• Drug Toxicology and Drug Interaction
• Pharmaceutical Formulation
• Drug Discovery and Drug Development
• Pharmacoeconomics
• Novel Targeted Drug Delivery System
• Drug Safety and Risk Assessment
• Food and Chemical Toxicology
• Environmental Toxicology
• Pharmaceutical Analysis
• Applied & Systems Pharmacology
• Pharmacovigilance
• Pharmacogenetics & Pharmacogenomics
• Veterinary Toxicology
International Registration Fee Details:
Early Bird Registration Fees (Till 15th July, 2019): USD 250
Regular Registration Fees (After 15th July, 2019): USD 300
Spot Registration Fees: USD 400
Plan Your Travel
Reviews Given by People
No Reviews available. Be the first to write a review.
Hotels Near Venue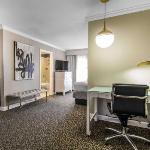 43.88 miles from venue
Price : USD 194.00 Per Night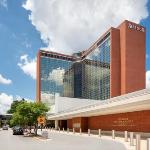 40 miles from venue
Price : USD 168.32 Per Night
Subscribe to our Newsletter
x
Subscribe to our newsletter and receive updates on medical conferences, board review courses and news