Home
>
Conferences
> 37th Annual Conference on Pediatric Infectious Diseases
37th Annual Conference on Pediatric Infectious Diseases
37th Annual Conference on Pediatric Infectious Diseases is organized by Children's Hospital Colorado and will be held from Jul 28 - Aug 02, 2019 at The Lodge at Vail, Vail, Colorado, United States of America.
Target Audience: MDs, PNPs, PAs, RNs, Allied Health Professionals
Credits Offered:
• AAFP Prescribed Credit - 21.00;
• AMA PRA Category 1 Credit(s)™ - 21.00;
• General Attendance at CME - 21.00
Now offering MOC Part 2!
Summer in the mountains is beautiful and you'll have time to enjoy it at this 5 day conference. The conference has morning sessions on Monday, Wednesday, and Friday and afternoon sessions on Tuesday and Thursday. This allows participants ample time to hike, bike, visit great restaurants, walk around Vail Village, or go to the music and dance festivals that are ongoing during the dates of this conference.
This conference is attended by pediatricians, family medicine physicians, infectious disease physicians, and other health professionals. Pediatric faculty from the University of Colorado/Children's Hospital Colorado and guest speakers: C. Buddy Creech, MD, MPH, Vanderbilt University School of Medicine; Nashville, TN and Michael Radetsky, MD, CM, University of New Mexico; Albuquerque, NM, cover the most recent information on diagnosis, management and prevention of pediatric infections.
Objectives
Upon completion of this conference, participants will be able to:
• Discuss best practices and guidelines for the management of skin and soft tissue infections in children.
• Discuss best practices and guidelines for the management of the febrile infant.
• Describe the rationale behind recommended vaccine schedules.
• Discuss vaccine safety and how to respond to vaccine hesitancy.
• Describe the newest data on prevention, diagnosis, and management of influenza.
• Discuss the recent Advisory Committee on Immunization Practices (ACIP) updates.
• Outline and know the newest data on the diagnosis and management of enteroviral acute flaccid myelitis, common and travel-related human ectoparasites, Chagas disease and tuberculosis in children.
• Describe the role of fecal transplantation in the treatment of Clostridioides difficile infections.
• Discuss the newest scientific data on preventing and treating varicella-zoster virus infections.
• Describe the presentation, diagnosis and general management of common primary immunodeficiencies in children.
• Identify when and how to prescribe PrEP to adolescents.
• Describe how to manage patients and staff after exposures to common pediatric infectious diseases.
Registration Desk
Contact No. :
+1 720-777-6671
+1 720-777-1234
1-800-624-6553

Email:

kris.beam@childrenscolorado.org
website@childrenscolorado.org

Plan Your Travel
Reviews Given by People
No Reviews available. Be the first to write a review.
Hotels Near Venue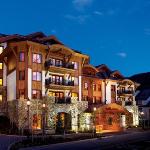 0.23 miles from venue
,
Free Wifi
Price : USD 209.00 Per Night
Close
Session Details
| Session Topic | Start Time | End Time | Location | Speakers |
| --- | --- | --- | --- | --- |
| See full conference brochure for complete agenda | 28 Jul 04:30 PM | 28 Jul 06:30 PM | | |
Close
Exhibit Details
| Start Date | End Date | Exhibit Fee |
| --- | --- | --- |
| 01 Jan 12:00 AM | 01 Jan 12:00 AM | ALL 2 |
| 01 Jan 12:00 AM | 01 Jan 12:00 AM | AFN 1 |
| 01 Jan 12:00 AM | 01 Jan 12:00 AM | ALL 2 |
| 01 Jan 12:00 AM | 01 Jan 12:00 AM | 0 |
| 01 Jan 12:00 AM | 01 Jan 12:00 AM | DZD 3 |
| 01 Jan 12:00 AM | 01 Jan 12:00 AM | USD 4 |
Subscribe to our Newsletter
x
Subscribe to our newsletter and receive updates on medical conferences, board review courses and news