2nd International Conference on Oncology and Hematology
Organized by :
Endling Conferences Pvt Ltd
2nd International Conference on Oncology and Hematology is organized by Endling Conferences Pvt Ltd and will be held from Jul 04 - 06, 2019 at Brussels, Belgium.
Target Audience
• Oncologists
• Radiologists
• Hematologists
• Scientists
• Pathologists
• Immunologists
• Academicians
• Research Scholars
• Students
• Biomedical Engineers
• Industrial Professionals
• Business Entrepreneurs
Description:
THEME: Evolving Cancer Care and Insight on Hematology
Cancer is the second leading cause of death in the world after cardiovascular diseases and disseminating on its novelties and inclinations is crucial. The conference comprises workshops, exhibitors, poster presentations, panel discussions & talks by eminent faculties, scientists of national & international repute along with students. The scientific sessions offer researchers, students, business and health care professionals the unique opportunity to share ideas, acquire knowledge and learn about the noteworthy advances in the areas of oncology and hematology.
The program is classified into 3 sessions allowing you to focus on your specialty or expand your knowledge in other areas.
• Oncology Sessions
• Cancer Therapy
• Hematology Sessions

Scientific Sessions:
Oncology Sessions
• Radiation Oncology
• Clinical and medical Oncology
• Surgical Oncology
• Gynecologic Oncology
• Geriatric Oncology
• Pediatric Oncology
• Tumor Immunology and Immuno-Oncology
• Urologic Oncology
• Veterinary Oncology
Cancer Therapy Sessions
• Targeted Cancer Treatments
• Malignancies and Immunosuppression
• Cancer Genomics and Metabolomics
• Cancer Biomarkers
• Organ Specific Cancers
• Immunotherapy
• Oral and Throat Cancers
• Melanoma and therapeutics
• Cancer Genetics and Epidemiology
• Cancer Bioinformatics
• Cancer Screening and Diagnosis
• Reproductive Cancers
• Tumor Metabolism and Pathology
• Novel Screening and Prevention techniques
• Anticancer Therapy - Detection and Delivery
• Palliative Care
Hematology Sessions
• Red Cell Biology
• Blood Transplantation
• Hemoglobinopathies
• Epigenetic mechanisms
• Blood Disorders
• Lymphoid malignancies
• Pediatric Hematology
• Myeloid malignancies
• Bleeding and clotting disorders

Additional details will be posted as soon as they are available.
Plan Your Travel
Reviews Given by People
No Reviews available. Be the first to write a review.
Hotels Near Venue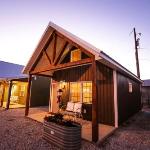 48.85 miles from venue
,
Free Wifi
Price : USD 0.00 Per Night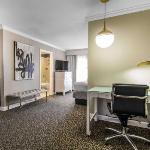 43.88 miles from venue
Price : USD 194.00 Per Night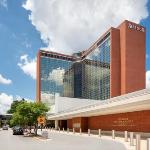 40 miles from venue
Price : USD 168.32 Per Night
Close
Exhibit Details
| Start Date | End Date | Exhibit Fee |
| --- | --- | --- |
| 01 Jan 12:00 AM | 01 Jan 12:00 AM | ALL 2 |
| 01 Jan 12:00 AM | 01 Jan 12:00 AM | AFN 1 |
| 01 Jan 12:00 AM | 01 Jan 12:00 AM | ALL 2 |
| 01 Jan 12:00 AM | 01 Jan 12:00 AM | AFN 1 |
| 01 Jan 12:00 AM | 01 Jan 12:00 AM | AFN 1 |
| 01 Jan 12:00 AM | 01 Jan 12:00 AM | USD 4 |
Subscribe to our Newsletter
x
Subscribe to our newsletter and receive updates on medical conferences, board review courses and news