27th Annual World Congress Redefining Medicine
27th Annual World Congress Redefining Medicine is organized by Tarsus Medical Group and will be held from Dec 13 - 15, 2019 at The Venetian/Palazzo Resort, Las Vegas, Nevada, United States of America.
Description:
The 27th Annual World Congress continues to deliver world-class education focused on integrative health: through the most recently emerging clinical research, newly discovered therapies, and future scientific advances. Considered to be the largest event in Anti-Aging Medicine, each year's conference features a combination of unique programming, a diverse audience, and a collaborative learning environment. With an agenda specifically engineered to maximize clinical education and sessions, and an Exhibit Hall featuring hundreds of companies spotlighting the latest products, devices, and services in the field, the World Congress allows attendees to learn the newest, most innovative protocols & practices-all of which can immediately be integrated into patient care. Join thousands of healthcare practitioners and professionals from across the globe as we continue to redefine mission, and transform the field of modern medicine through top-tier education: with the ultimate goal of enhancing and enriching the entire landscape of health.
Pre-Conference Workshops: Desc 12, 2019 at The Venetian/Palazzo Resort, Las Vegas, Nevada, USA.
• Precision Medicine & Health: A Personalized Approach to Reverse Diabetes
Description:
Detect, predict, and reverse Type 2 Diabetes. This one-day workshop explores a data-based, academic approach to proactive anti-aging medicine for the pre- and flagrant Type 2 Diabetic; and is designed to provide physicians with practical guidance to implement Precision Medicine and Health in the clinic. The workshop explores the genetic influences on carbohydrate metabolism, and the diagnostics and therapeutics available to personalize management for the n-of-1. With case studies and practical tips to navigate the current regulatory environment, this workshop is for any health practitioner intrigued by the premise NIH Precision Medicine and All of Us initiatives – and/or – who is looking for an actionable plan to "connect the dots" and bring differentiating "futuristic" digital health and Precision Medicine into the clinic, today.
• The Next Generation in Hormone Science and Chronic Disease
Description:
Hormones play a large and important role in everyone's daily health and well-being. Disease, certain stages of life and different health conditions can affect your body's ability to make or use hormones. Having a clear understanding about this connection is critical to making informed health decisions. With the guidance of international hormone expert Dr. Thierry Hertoghe, you will discover the potential and practical applications of hormone therapy in preventing and/or managing from common diseases like cholesterol, heart failure, and depression.
• Peptides: Aging, Disease, and Metabolic Management of the Future
Description:
It's time to embrace this era of understanding that maybe the body is intrinsically intelligent, and that there exists a cellular mechanism capable of taking care of every circumstance. Not a perfect system however, it sometimes needs assistance to overcome stressors our environment has introduced. Multiple stressors have the capability of phenotypically altering a cell- this is the essence of aging and disease. Through our bodies natural peptide signaling we can direct cell homeostasis, regain cell viability and protect against cellular senescence.
With redesigned curriculum and led by prominent peptides practitioner William Seeds MD, this workshop will discuss peptides as natural signaling agents to improve body composition, lipid metabolism, cardiovascular health and neurogenesis. Topics include cellular senescence and aging, aging effects on NAD+, Growth hormone and IGF-1 and how to reverse loss of growth hormone with natural neuro and gastric peptides.
Peptides are the newly emerging science of cell signaling amino acid sequences, with far-reaching regulatory and rejuvenation actions on neuro-endocrine-immune functionality. The specifically targeted use of peptides in the environment has the potential to rewrite bodily chemistry relationships, and support homeostasis. Peptides can also be utilized and applied in the treatment of injuries, with capabilities that help prevent aging, illness, and enhance peak performance.
Specific clinical case studies will be shared and discussed, demonstrating the transformations that can occur through the advanced methodologies and protocols of peptide therapy. Celebrity Maksim Chmerkovskiy and wife Peta Mutragoyd will discuss their journey of injury on "Dancing With the Stars"–and ultimately their resurrected careers in touring the United States with one of the country's most successful dance troupes.
Additional details will be posted as soon as information is available.
Registration Desk
| | |
| --- | --- |
| Contact No. : | 561.997.0112 |
| Email: | info@a4m.com |
| Abstraction date: | December 12, 2019 |
Plan Your Travel
Reviews Given by People
No Reviews available. Be the first to write a review.
Hotels Near Venue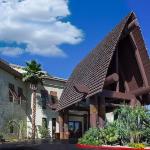 2.94 miles from venue
,
Free Wifi
Price : USD 109.00 Per Night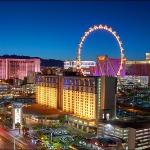 0.97 miles from venue
Price : USD 143.01 Per Night
Close
Workshop Details
| Title | Start Time | End Time | Workshop Fee |
| --- | --- | --- | --- |
| Peptides: Aging, Disease, and Metabolic Management of the Future Fee | 12 Dec 2019 | 12 Dec 2019 | USD 599 |
| The Next Generation in Hormone Science and Chronic Disease Fee | 12 Dec 2019 | 12 Dec 2019 | USD 599 |
| Precision Medicine & Health: A Personalized Approach to Reverse Diabetes Fee | 12 Dec 2019 | 12 Dec 2019 | USD 599 |
Subscribe to our Newsletter
x
Subscribe to our newsletter and receive updates on medical conferences, board review courses and news