16th Annual Emergency Medicine Update Hot Topics 2019
16th Annual Emergency Medicine Update Hot Topics 2019 is organized by UC Davis Conference and Event Services (CES) and will be held from Nov 05 - 09, 2019 at The Kahala Hotel & Resort, Honolulu, Hawaii, United States of America. This Course has been approved for a maximum of 20.25 AMA PRA Category 1 Credits ™.
Target Audience:
The target audience includes practitioners who provide care in urgent and emergent settings, including physicians, physician assistants, nurse practitioners, nurses, and pharmacists.
Why You Should Attend:
Health care is changing rapidly. urgent and emergent conditions require rapid, accurate diagnosis and treatment decisions. this educational activity provides an opportunity for practitioners to learn about current and progressive trends in the practice of emergent, urgent and critical care. the course provides a setting where attendees will practice their own decision-making and manual skills with concurrent feedbcak and instruction.
This course is designed to change practitioner competencies in intoxications, envenomations, non-accidental trauma, hand emergencies, splinting techniques, airway management with state of the art technology, pediatric care, point-of-care ultrasound, pediatric trauma, EKG interpretation, resuscitation, and imaging in abdominal emergencies.
Description:
Emergency Medicine Hot Topics 2019 is a conference focused on recent advances and new approaches in Emergency care and improvement of patient care in the following areas: cardiac, traumatic, pediatric and general medical emergencies.
Topics:
• Difficult Airway Management
• Ultrasound for Dyspnea and Vascular Access
• Pediatric Emergency Care
• Trauma Management Heat Illness
• Management of Strokes
• Lightning Strikes
• Altitude Illness
• Resistant Infections
Highlights:
• Hands on ultrasound-guided regional anesthesia lab with world leaders in ultrasound.
• Non-opioid pain management strategies.
• Pediatric simulation lab from leading pediatric educators.
• Updates in neurological critical care.
• Trauma lab with active military and dual boarded traumatologist

Educational Objectives:
• Identify key nerve blocks for management of acute pain.
• Select non-opioid pain management strategies.
• Apply pediatric critical care concepts.
• Update practice in neurological critical care.
• Utilize contemporary equipment in trauma resuscitation
Conference Registration:
Please register early – space is limited.
The fees will increase after Friday, October 4, 2019.
Registration Desk
Contact No. :
(530) 747-3851
(530) 754-0672
+1 530-747-3830
(530) 747-3851

Email:

cdatanagan@ucdavis.edu
events@ucdavis.edu
ues@ucdavis.edu

Plan Your Travel
Reviews Given by People
No Reviews available. Be the first to write a review.
Hotels Near Venue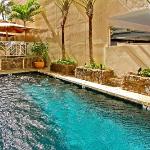 4.34 miles from venue
,
Free Wifi
Price : USD 116.10 Per Night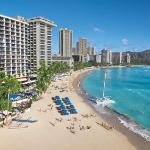 3.5 miles from venue
,
Free Wifi
Price : USD 269.00 Per Night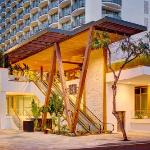 3.44 miles from venue
Price : USD 279.00 Per Night
Subscribe to our Newsletter
x
Subscribe to our newsletter and receive updates on medical conferences, board review courses and news