Home
>
Conferences
> 15th International Symposium on Ocular Pharmacology and Therapeutics (ISOPT)
15th International Symposium on Ocular Pharmacology and Therapeutics (ISOPT)
15th International Symposium on Ocular Pharmacology and Therapeutics (ISOPT) is organized by Target Conferences Ltd and will be held from Nov 07 - 09, 2019 at Príncipe Felipe Science Museum, Valencia, Spain.
Description:
2019 ISOPT Clinical meeting will focus on the medical treatment of retinal diseases, the 2020 meeting will deal with diseases of the anterior segment of the eye and Glaucoma.
​Extensive research & development efforts are invested in major retinal diseases: dry and wet AMD, RVO, Diabetic Retinopathy, macular and retinal edema, retinitis pigmentosa and other forms of inherited retinal degenerative diseases. Retinal drug delivery research efforts are directed on effective ways to deliver lead drugs to the retina while avoiding repeated frequent intraocular injections.

Presentations and discussions will focus on
• Drugs and technologies that we own now and their best use in specific clinical situations
• Drugs and technologies that are in late phase development and their expected impact
• Defining and addressing the unmet medical needs that are still evident
Symposium Topics:
• Treatment of Retinal Diseases
○ Wet AMD
○ Dry AMD
○ Diabetic Retinopathy
○ Macular Edema
○ Retinal Vein Occlusion
○ Retinal Degeneration
○ Myopia
○ Central Serous Retinopathy
○ MacTel
• Inflammation
• Infections
• Innovation in Ophthalmology
• Artificial Intelligence
• Gene Therapy
• Drug Development
• Drug Delivery
• Devices
• Imaging End-points
• Basic Science
○ Therapy for Anti-angiogenesis
○ Inhibition of Diabetic Retinopathy
Additional details will be posted as soon as they are available.
Registration Desk
Contact No. :
(972 3) 517 5150


Email:

target@target-conferences.com
isopt.reg@target-conferences.com


Abstraction date:

September 15, 2019
Plan Your Travel
Reviews Given by People
No Reviews available. Be the first to write a review.
Hotels Near Venue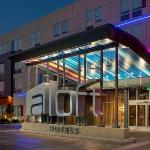 44.74 miles from venue
,
Free Wifi
Price : USD 0.00 Per Night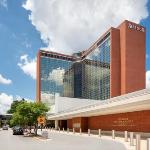 40 miles from venue
,
Free Wifi
Price : USD 168.32 Per Night
Close
Session Details
| Session Topic | Start Time | End Time | Location | Speakers |
| --- | --- | --- | --- | --- |
| Treatment of Retinal Diseases | 07 Nov 09:30 AM | 07 Nov 05:00 PM | City of Arts and Sciences Valencia | |
Subscribe to our Newsletter
x
Subscribe to our newsletter and receive updates on medical conferences, board review courses and news