WSPID 2019: 11th World Congress of the World Society for Pediatric Infectious Diseases
Nov 05 08:00 AM - Nov 08 06:00 PM, 2019 |
Manila
,
Metro Manila
Organized by :
Kenes Group
WSPID 2019: 11th World Congress of the World Society for Pediatric Infectious Diseases is organized by Kenes Group and will be held from Nov 05 - 08, 2019 at Philippine International Convention Center, Manila, Metro Manila, Philippines.
Target Audience:
WSPID 2019 is a meeting place for medical professionals and scientists in the area of paediatric infectious diseases and vaccines, including students, trainees and career-level professionals working in health services, academic, and public health and governmental and non-governmental and international agencies. Because of the diverse, clinically focused educational offering, participants are able to tailor the curriculum to meet the needs of international clinicians of all levels experience.
Description:
The main objectives of WSPID are to create a global network of PID societies for exchange of information and knowledge between the societies. The WSPID particularly aspires to promote the growth of PID societies in lower income countries and to promote the study and teaching of infectious diseases in those countries.
The congress provides specialists a world forum for sharing the latest knowledge and receiving updates on the treatment and prevention of pediatric infectious diseases.
Educational Objectives:
After attending this event, participants should be able to:
• Address individual needs in compliance with their Continuous Professional Development (CPD) plan.
• Describe the latest research and clinical outcomes in the field of infectious diseases.
• Enhance knowledge about innovation in infectious diseases.
• Discuss the epidemiology, treatment and prevention of viral hepatitis, influenza and tuberculosis in children.
• Enhance new relationships with colleagues with common interests throughout the world.
• Identify the exchange of information among professionals in the field of pediatric infectious diseases.
• Describe updates on malaria in pregnant women and children.
• Discuss innovations and vaccines about pneumonia and other respiratory infections.
• Identify infection prevention and control in low-resource settings.
Time: 08:00 to 18:00
Workshop Details:
A full-day Research Workshop is being offered on 5 November 2019 from 08:00-16:00
The workshop will consist of two components:
• Short practical lectures by leading researchers on aspects of research, with a focus on pediatric infectious diseases.
• Oral presentations by 5 selected Research Workshop Presenters. Five early career researchers will be chosen among the applicants for mentoring and discussion at the WSPID Research Workshop.
Plan Your Travel
Reviews Given by People
No Reviews available. Be the first to write a review.
Hotels Near Venue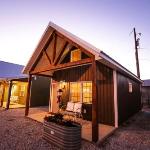 48.85 miles from venue
,
Free Wifi
Price : USD 0.00 Per Night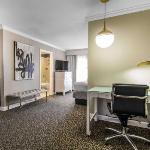 43.88 miles from venue
Price : USD 194.00 Per Night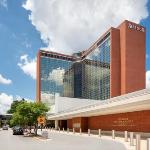 40 miles from venue
Price : USD 168.32 Per Night
Subscribe to our Newsletter
x
Subscribe to our newsletter and receive updates on medical conferences, board review courses and news