Home
>
Conferences
> Introduction to The Bobath Concept: What is Normal Movement - Module 1 (Oct 11 - 12, 2018)
Introduction to The Bobath Concept: What is Normal Movement - Module 1 (Oct 11 - 12, 2018)
Introduction to The Bobath Concept: What is Normal Movement - Module 1 is organized by National Centre of Rehabilitation Education (NCORE) and will be held during Oct 11 - 12, 2018 at London Road Community Hospital, Derby, England, United Kingdom.

The target audience for this medical event is Qualified Physiotherapists and Occupational Therapists. This CME Conference has been approved for a maximum of 10.25 CPD hours.

This module is designed to introduce participants to the concept of movement analysis in the assessment and treatment of adults with neurological or neuromuscular dysfunction.

The module consists of an evidence based theoretical introduction to movement analysis, practical sessions, and a patient demonstration.

Course Aims

• To discuss movement analysis based on The Bobath Concept.
• To explore and enhance skills of observation, analysis and facilitation in a neurologically intact subject.
• To link the evidence base and clinical practice.

Course Objectives:

• Describe key components relating to the analysis of key postures (sitting / standing) and movement sequences (sit to stand to sit.)
• Identify key characteristics of efficient movement performance and recognise potential causes for lack of efficiency.
• Understand the wide postural and movement control variations in the normal adult population.
• Demonstrate efficient handling skills to facilitate movement from one postural set to another (sit to stand to sit.)
• Apply knowledge of movement analysis to the assessment, clinical reasoning and treatment of patients with neurological dysfunction.

Additional details will be posted as soon as they are available.
Registration Desk
| | |
| --- | --- |
| Contact No. : | (01332) 254679 |
| Email: | dhft.ncore@nhs.net |
Plan Your Travel
Reviews Given by People
No Reviews available. Be the first to write a review.
Hotels Near Venue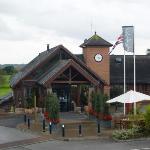 4.9 miles from venue
,
Free Wifi
Price : USD 101.87 Per Night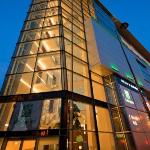 0.51 miles from venue
,
Free Wifi
Price : USD 60.37 Per Night
Subscribe to our Newsletter
x
Subscribe to our newsletter and receive updates on medical conferences, board review courses and news