Home
>
Conferences
> Vascular Interventional Advances Annual Conference (VIVA) 2017
Vascular Interventional Advances Annual Conference (VIVA) 2017
Vascular Interventional Advances Annual Conference (VIVA) is organized by Vascular Interventional Advances (VIVA) and would be held during Sep 11 - 14, 2017 at Wynn Las Vegas, Las Vegas, Nevada, United States of America.

TARGET AUDIENCE :
The target audience for this CME activity is physicians who specialize in, among other areas, interventional cardiology, interventional radiology, vascular medicine, vascular surgery, cardiothoracic surgery, neurosurgery, podiatry and neuroradiology, as well as fellows, and allied health professionals (including nurses, vascular clinic staff, endovascular operating room staff, catheterization laboratory and angiography suite staff, nurse practitioners, vascular technologists, and physicians assistants).

LEARNING OBJECTIVES :
At the conclusion of the course, the targeted learners should be able: • Understand the current indications, risks, complications, and outcome of medical, interventional, and surgical therapies for the treatment of peripheral arterial and venous diseases.
• Incorporate advanced medical, endovascular, and surgical techniques and approaches into their own practices to improve the care and outcomes of patients.
• Implement high quality guidelines based programs to improve the early identification and care of patients with non- cardiac vascular conditions.
• Increase knowledge in critical decision-making and the comprehensive spectrum of care for patients with stroke and intracranial and extracranial carotid artery disease.
• Improve the delivery of balanced and scientifically valid vascular care in accordance with expert opinion and practice.
• Utilize strategies learned from the meeting including endovascular technologies, open surgical techniques, and hybrid approaches, for the treatment of patients with aortic diseases.
• To gain and employ decision making and procedural strategies and techniques in patients with aortic and visceral aneurysms, dissections, deep venous thrombosis, venous insufficiency and pulmonary embolism.
• Enhance the understanding and treatment skills across the entire range of venous physiology, anatomy, diseases, and management options.
• Gain and then disseminate the most current knowledge base regarding vascular care as learned from experts in the field, exposure to live cases, and data from late-breaking clinical trials.


Registration Desk
| | |
| --- | --- |
| Contact No. : | +1 888-513-8482 |
| Email: | rhall@vivaphysicians.org |
Plan Your Travel
Reviews Given by People
No Reviews available. Be the first to write a review.
Hotels Near Venue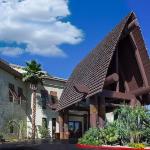 2.49 miles from venue
,
Free Wifi
Price : USD 109.00 Per Night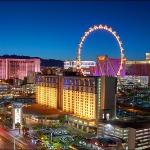 0.47 miles from venue
Price : USD 143.01 Per Night
Subscribe to our Newsletter
x
Subscribe to our newsletter and receive updates on medical conferences, board review courses and news