Heart Failure 2014: Update on Diagnosis and Therapy
Apr 05, 2014 12:00 AM-12:00 AM |
Los Angeles
,
California
Organized by :
Complete Conference Management (CCM)
The program of the 2014 Heart Failure (HF) symposium has been designed to continue a tradition of providing a comprehensive, high level and clinically relevant update on prevention, diagnosis and management of heart failure (HF). The program includes lectures presented by experts in the field combined with interactive panel discussions.

The extensive list of topics includes an update on the 2013 guidelines of the AHA/ACC, novel therapy of acute HF, cardio renal syndrome, sodium abnormalities, pulmonary hypertension, new biomarkers for diagnosis and treatment, HF with preserved systolic function, prevention of readmissions, rare cardiomyopathies, treatment of atrial fibrillation including stroke prevention and ablation, prevention of sudden death with wearable as well as implantable defibrillators, cardiac resynchronization therapy, use of temporary and permanent cardiac assist devices and percutaneous valve replacement.

As in past years, the program was designed to provide a high level and clinically oriented update with the goal of improving the care of patients with heart failure. I hope that you will join us for an exciting symposium.
Conference Fee Details
| | | |
| --- | --- | --- |
| Conference Fee | : | USD $160.00 |
| Early Fee | : | USD $150.00 |
| Early Fee Last date | : | Mar 14, 2014 |
Plan Your Travel
Reviews Given by People
No Reviews available. Be the first to write a review.
Hotels Near Venue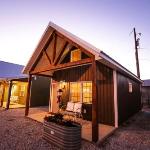 48.85 miles from venue
,
Free Wifi
Price : USD 0.00 Per Night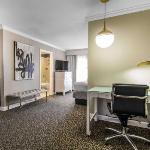 43.88 miles from venue
Price : USD 194.00 Per Night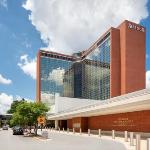 40 miles from venue
Price : USD 168.32 Per Night
Subscribe to our Newsletter
x
Subscribe to our newsletter and receive updates on medical conferences, board review courses and news